Crimping tool PK 6R/0,08-6
Do you ever find yourself in situations when there is not enough space in your toolbox? Are you looking for a versatile tool for crimping end sleeves that can easily fit in your pocket? PK6R/0,08-6 is exactly what you need!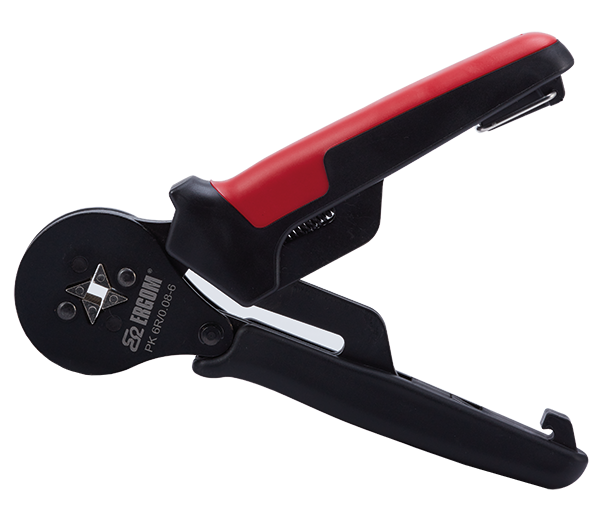 PK6R/0,08-6 is a crimping tool for end sleeves that will work perfectly in your daily work. Thanks to its versatility, you can crimp end sleeves on wires ranging from 0.08 to 6 mm2, which allows for even greater flexibility and precision in your installations. The circular movement of the dies ensures smooth tool operation and consistent crimping. The square-shaped crimp allows for multiple terminals to be placed in a single mounting hole.
One of the biggest advantages of this tool is its compact size. As a result, the crimping tool is exceptionally handy and easy to carry, and it doesn't take up much space in your tool bag. You can always have it at hand when the need arises to crimp end sleeves.
FEATURES & BENEFITS

compact size provides increased mobility of installer maintaining full quality of crimping


one crimping socket for entire cable range; "square" crimping shape


crimping tool for cord end terminals with circumferential die movement
LOGISTIC DATA
Type: PK 6R/0,08-6
Index Ergom: E06PZ-01090500101
Weight [kg]:0,3
---
MECHANICAL DATA
Length [mm]: 155
Mechanism type: Standard

---
For more information about this product, please refer to our catalog.